April 14, 2021
Looking for a UI designer
I am currently working on the next version of my Geography Trainer app for iPhone & iPad.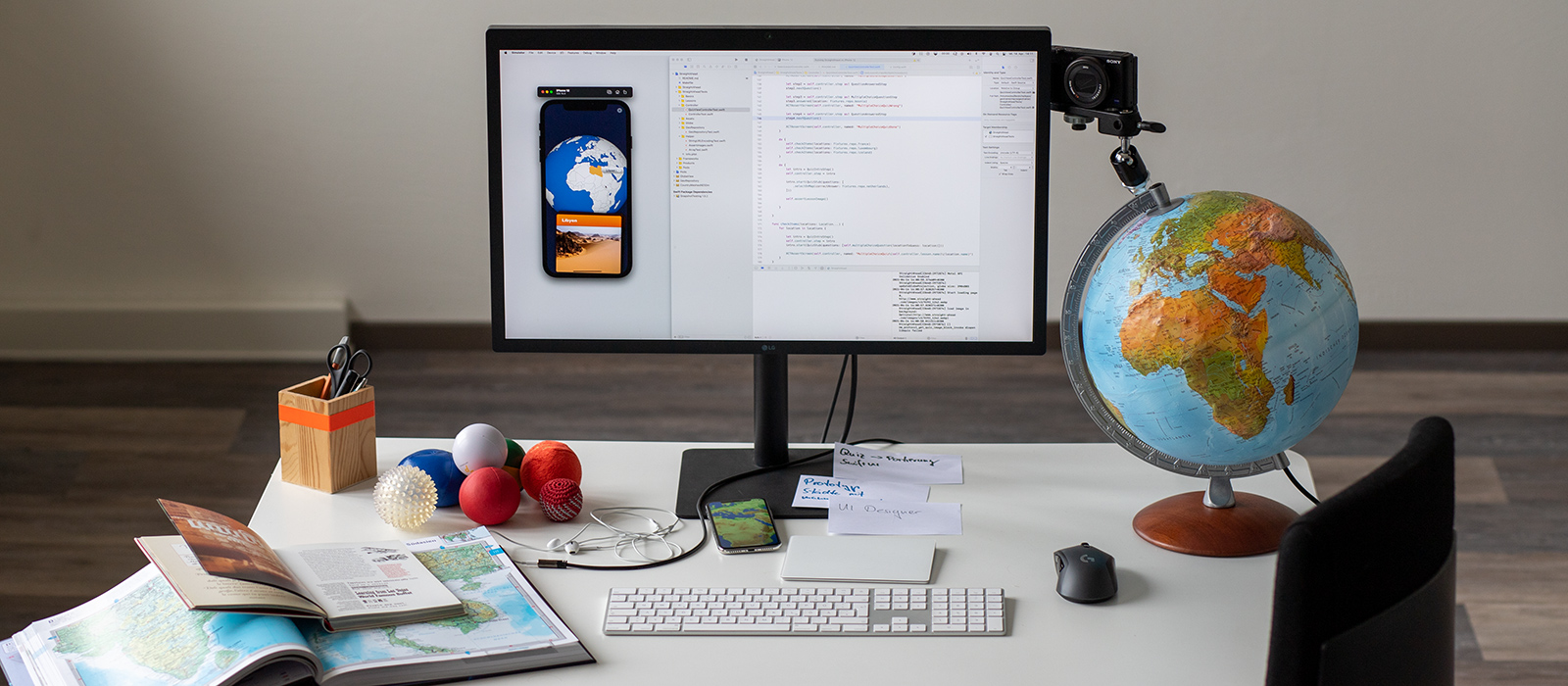 Currently the app is a geography quiz that teaches you the countries of the world. I want to enhance the app with new content and make it a truly great app that inspires people around the world to broaden their perspective to the planet as a whole. I want to make this a 'state-of-the-art' app that also showcases my work as iOS developer.
I am the product owner and lead developer of the app. I am looking for a professional UI designer to help me with translating my rough idea for the app into a coherent user experience and into blueprints for screens on the mobile device.
Tasks
Discuss and sketch the high-level concepts / UX of the app in interactive sessions via screen-sharing / video-conferencing.
Create UI design artwork for selected screens.
Create high-fidelity assets that meet Apple standards.
Requirements
You can quickly visualize ideas in a UI design tool like Sketch / Figma.
You know iOS UI design concepts as established by Apple and current state-of-the-art apps like the back of your hand.
You can work on the project 4 hours per week.
It is helpful if you've an interest in the topic of geography.
Are you interested?
Please get in touch be sending me a message that includes:
an example of previous iOS design work that showcases your UI design talent
a few words what is helpful for you when we work together
your business terms and conditions (availablity, hourly rate)